Towing is used to move disabled vehicles that got involved in an accident or have a mechanical breakdown. For car owners, it is advisable to look for a towing company ahead of time to avoid companies that take advantage of you or made you wait for hours while waiting for a towing service to arrive. Towing companies' use tow trucks to haul vehicles to a residence or a mechanic the most common type of tow truck is a tow dolly. A tow dolly attaches at the back of another car. Make sure that the company you choose is reliable and trustworthy check if the company is licensed and insure.
Towing Company Tips When Towing a Vehicle
Mirrors: Make sure you have adequate mirrors to give you the visibility you need for safe towing. If your mirrors aren't adequate, change them to extended side-view mirrors.

Towing Capacity: Never exceed your vehicle's towing capacity. To find out what your car/truck's towing capacity is, consult your vehicle owner's manual.

The Hitch: Buying the right hitch is crucial if your vehicle is not already equipped with a manufacturer's towing package. Your hitch must not only match your vehicle's towing capacity but must be the appropriate hitch for the load you are carrying.

Brakes in Sync: Make sure that the brakes and lights on your car or truck are in sync with the brakes and lights on your trailer. Your unit's brakes and brake lights should go on when your car/truck's brakes and brake lights go on. If your car/truck signals left, so should your trailer.

Weight: Incorrect weight distribution can cause your trailer to flip. Load heavier cargo first, making sure you secure your item(s) with ropes or cords. Fill in extra spaces evenly, front to back, and side to side.

Speed: Drive slower and give yourself ample distance for stopping when towing a trailer.

Passengers: You should never have passengers traveling in a towed trailer. Read more by visiting the original post at http://www.indianarvlifestyle.com/Travel-Center/Driving-and-Towing-Tips.aspx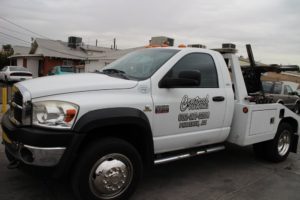 Towing companies are the ones you call during roadside emergencies. They use trucks to move disabled vehicles to another location. Make sure that you choose the right towing company, that match your lifestyle and needs. Here are the things you need to consider when choosing a good towing company:
Choose a company that has licensed and insured
Check the equipment and the tow truck they used
Make sure that they hire certified and experienced drivers and operators.
Choose a company that also offers roadside assistance.
Additional Tips to Choosing a Good Towing Company
In case your motor vehicle breaks down and you need to have it towed, do you select simply any towing service? Surely you don't. It is essential to choose a towing service provider wisely so that you know that your car will be safe and secure and it will not be harmed any more than it already is. So, you must ensure that the towing service you choose is accountable and will take good care of your automobile.

It is easy to check out a towing company's track record. Internet has provided a powerful resource to a person through the use of user reviews and remarks. Go through them to decide on a company which is efficient. When selecting a towing company, there are a few things you need to take into consideration. Included in this are:

Workers – the workers, drivers and technicians must be experienced and tested for alocohol consumption or drugs offenses. You can't have a driver who's intoxicated tow your vehicle. You will need to find a company that picks its workers thoroughly and hires only certified and professional specialists in their discipline.

License and Insurance – It is essential in the case of any damage to your automobile whilst being towed. Unlicensed towing services will not possess insurance therefore you cannot demand financial compensation.

Pricing – the charge and pricing must be clear and transparent. They must be willing to give you a quote before accepting the tow. In case of any difference, you should choose another firm.

Towing equipment – different tows need different towing devices. You should check the equipment that is available and if it is acceptable for your car or not.

Other factors you will need to check out is the certification of the driver. Whether your motor vehicle can be monitored or not, and if the tow service is familiar with all the legal requirements, regulations and rules with regards to towing in your state.

If you take note of these facts, you'll have a safe tow for your disabled automobile. Learn more at http://apriltrevino74.skyrock.com/3260009440-How-to-Choose-a-Good-Towing-Service-provider.html
Car towing is actually a severe task which requires proper attention. Before you choose to tow any car, read the operator's manual of your vehicle and of the vehicle to be towed. To begin with, should you be likely to tow anything, whether or not it's a little trailer, a Camper Trailer, or a huge Fifth Wheel, you should know your specific states' rules for towing.
Towing can be accomplished with any of the smaller SUVs, or by way of mid-size family car. Flat towing is largely employed for towing recreational vehicles, instead of carrying cars. It's employed as a popular system of two-wheeled towing. Then only, you're going to be able to choose the most suitable towing and recovery equipment for your automobile.
You will also have to acquire the appropriate towing equipment. The vehicle towing equipment here is known as a tow dolly. Whether you're renting or buying car towing equipment, think about the type and the explanations for towing.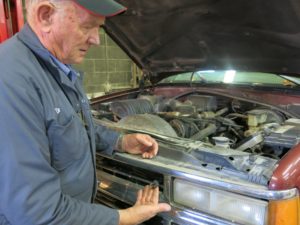 Many companies also supply online insurance quotes. An insurance provider may also take a look at your driving record. If your insurance provider covers that, there's nothing like it! For instance, a business may provide free towing up to 50 miles and charge a specific sum for the remaining ones. Many businesses give completely free service for a number of miles and charge for each mile after that limit. CentralTowing in Phoenix works with most insurance companies and we provide free towing to our shop when we provide the repair. This is part of our mobile auto repair service provided by Mikes Tech Transmission. A service provider won't work on your vehicle on the face of the road or even at your house. When you schedule mobile automobile service, the aim is to receive your vehicle repaired as if you had taken it to the neighborhood vehicle support center.
A great solution, especially if you spend a great deal of time driving, is to have a roadside assistance program. If you spend sufficient time driving, you will come to have a breakdown while driving on Phoenix roads at some point. Having insurance or a roadside assistance program can help you during this time.