Central Towing offers competitive, reliable towing services in the Phoenix Valley. We tow automobiles, trucks, motorcycles, semi trucks RV's and motor homes. We have normal tow truck and flat bed trucks if that is required. We have been in the business for many years and our knowledgeable staff will be able to help you right away. Call now and let one of our experts help you today.
24 Hour Towing Available
Local Towing
Long Distance Towing
Car, Truck Towing
Motorcycle Towing
RV's & Motor Homes – Up to 28,000 Lbs
Affordable Towing Rates
Fast,Prompt Service
Local towing service help that we offer is top of the line and can really benefit you. Here at Central Towing, you can expect to benefit from our services without any problems. Do you need a vehicle towed or another service? Here's what we can do for you.
Many of the services that you get are going to take time to move your vehicle. We will have someone come out right away, so you don't have to worry about too much more than giving us a call. We can even give you a price over the phone if you know how far you need your vehicle to go so that we can let you know what we charge for the pickup. It's a good idea to contact us now just in case you are in a hurry later to get a feel for our pricing because we want you to know it's fair.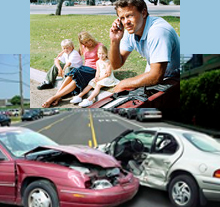 Do you want to make sure that you are getting the best possible service? You should call us even if you need some other kind of roadside help, such as help getting back into your vehicle. We can help to move it to a place where it's safe so that you can get anything done to it that requires there to be room for the work. For instance, if you got locked out and your vehicle got hit, it may not be in a safe place and we can move it to another area for you right away.
Do you need emergency help right away? What if your battery just quit working and you need someone to tow you to the place where you can get a new one? We're able to help with that, just call us and we'll send someone out that can help you with working on a solution. Otherwise, you could lose time and that could cost you things like having to do extra work at your job later. When you have an emergency, we'll understand that you need to get from point A to B quickly.
A heavy duty type of tow can be done by our experts. If you're vehicle is large, then don't fret because we have the ability and connections to the right equipment. Now you'll know that you can call us any time you need the right kind of truck to tow you off. Even if you're a person with a big rig that's stuck out in the middle of nowhere, we can get you out of that bind. If you want to know what we offer you should go through our website some more and look at all of the options we provide.
Those that we employ are given extensive background checks so that you can easily deal with people that you know aren't going to cause you problems. You need to be sure to work with us if you want to know that your vehicle is going to be safe. All in all it can be hard to always get the right people on your side to help you deal with your issues, but we can provide that kind of a service. When you have someone come out to help you, you'll know that we selected them because they were and are the best at what they do.
Moving a vehicle requires a special breed of tower. We believe that here at Central Towing we can do the work and make sure it's done right. We put a guarantee on your vehicle's safety, so know that when we are moving it it's in the right hands.