When it comes to finding a reliable towing company, one of the key features you will need to look for is 24-hour roadside assistance – and you shouldn't settle for anything less.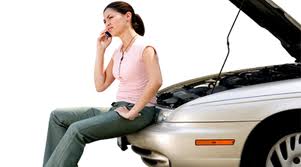 Fortunately, one of the best companies in the Phoenix area, known as Central Towing, offers 24-hour roadside assistance – as well as a wide range of additional services that makes us one of the best towing companies you are ever likely to find.
First of all, we offer an excellent emergency service which will truly tow your vehicle at any time of the night or day. What's more, you won't be waiting around for hours and hours to have your vehicle towed. In most cases, you will be fortunate enough to have a tow truck to you within just 30 to 90 minutes, thanks to the extensive coverage that Central Towing has in the local Phoenix area.
Of course, there are a variety reasons why you may need an emergency 24-hour towing service. Perhaps you have been in an accident and need your car collected. You may have accidentally locked yourself out of your car (which is more common than you would expect). It is possible that you may be experiencing engine or transmission problems and need towed to your local auto repair shop.
Regardless of the reason, you can rest assured that one of the professional towing technicians from Central Towing will be happy to help you around the clock – and we will quickly get you back on the road, back to you home, or take you to the nearest auto repair shop.
Additionally, it's worth noting that despite the affordable nature of the service offered by Central Towing, we will always use the latest technology and equipment to tow your vehicle, so you won't need to worry about it reaching its destination intact.
Ultimately, the professional technicians who work with Central Towing know how stressful the situation can often be when you are in need of an emergency towing service, so we will do our best to give you the premium service you expect and put your mind at ease throughout the process.
In general, we are well respected in the local area, and regardless of whether you are running a business that requires regular transportation, or simply driving your own personal vehicle, Central Towing will be happy to give you the service you require.
So if you're planning to drive around the Phoenix area, and you want to have the peace of mind that comes from knowing about a reliable towing service – it's a wise move to keep our number in your wallet or purse and call us if you need emergency services.
With fantastic prices and unparalleled service, there are many reasons why Central Towing is considered the best service in the area, and we will not let you down.