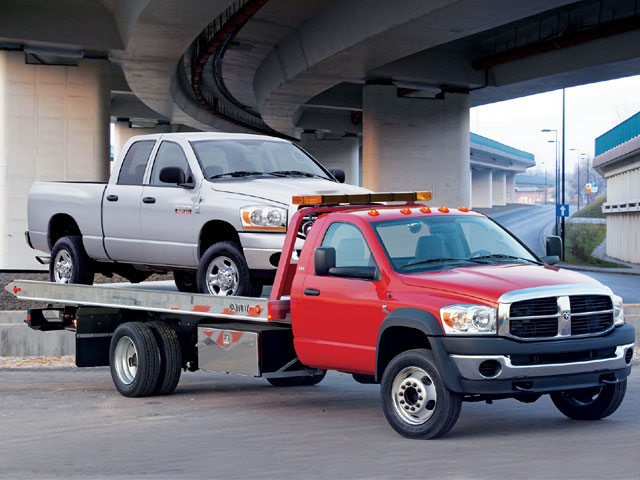 Central Towing is a service provider who can meet your needs on demand. Our company is open 24 hours a day seven days a week so that you always have someone to turn to no matter what time you need our help. We are a family-owned business that is dedicated to delivering prompt and quality service whenever you need it. Our business has been successfully operating in the greater Phoenix area for many years, and our experts have plenty of experience to make sure that your individual situation is dealt with in the most professional manner possible.
If you are locked out of your car or need it towed after it breaks down at two o'clock in the morning, the last thing you want to do is wait until the next morning to have the situation dealt with. If you need your car towed, Central Towing can help. If you accidentally get locked out of your car, then give us a call and we can quickly unlock your door. Even if you just need roadside assistance, Central Towing can be there for you. Just give us a call at (602) 277-3200, and we will provide you with a free estimate for whatever service you need. Our services are affordable, and we offer a 100% satisfaction guarantee.

Customer Testimonials
Great customer service and skill from Driver Daniel. He went out of his way to pickup my vehicle by switching tires on my car instead of just dispatching out an otherwise needed flat bed truck. Thanks for making my challenging day a little bit better.

thevossinator

My car's steering wheel and ignition had locked, and the previous tow truck could not tow my car since the I could not shift to neutral. The guy calls another guy, we wait a while and then Francisco shows up. He not only gets my car onto his tow truck, he also helped open the gate to where we were dropping off my car. Very very friendly, and great service. 10/10 if I were to ever get my car towed again, I would definitely ask for Francisco. He makes this stressful experience better!!!

Gillian R.

Central Towing was sent over through my Volvo Roadside Assistance to tow my car to the dealership. Francisco arrived quickly (before the estimated arrival time), and was incredibly friendly and professional. He even texted me with pictures of my car delivered safely to the Volvo dealership and the signed paperwork when Volvo accepted the car! I would highly recommend.

Eliza G

Central towing did awesome start with the girl on the phone giving me a good price then they were fast helpful and got the job in enough time for me to get to work on time!.. Thank you Francisco

Josh Z.

Francisco was really fast and got to our place like 5 minutes before the estimated time of arrival. He was super helpful towing my boyfriends car to my place. Highly recommend this place as it was a lot cheaper than we thought it was going to be.

Sam G.
We also offer emergency towing and roadside assistance services. If you find that you have run out of gas, give us a call and we will be there to help top off your tank and get you on your way. If you accidentally left the lights on and find that your battery is dead, we can help with a jump start or by fully recharging your battery. If you are locked out of your car or trunk, then we can use our expertise as automobile locksmiths to help you unlock your car doors. We also provide auto wrecking service. Whatever your automotive emergency, we can help you get back on the road or transport your car to a suitable location to have it fixed.
When dealing with your car emergency, it is important that you select a reliable service provider. Many firms will promise rapid service, but might leave you hanging for hours while you wait while it is scorching hot outside. Others might offer bait and switch pricing to get you to commit to using their service while unloading a massive bill on you at the last minute. With Central Towing, there are no surprises. You will only get rapid service at a transparent and affordable price.
If you need towing service, we offer a wide variety of options depending on your needs. If you need a simple tow to a local location such as your home or a local car repair shop, then we can handle that. If you need a long distance tow out of the area, we can provide that as well. We do not just tow cars either. Central Towing can also safely transport your motorcycle or truck. We even can handle moving your motor homes and RV's with a weight up to 14 tons. No job is too big for Central Towing! All of these services can be promptly delivered 24 hours a day.
If you have an automotive emergency, do not hesitate to call Central Towing at (602) 277-3200 today!